Let's Celebrate Hispanic Heritage Month!
Every year, Americans observe National Hispanic Heritage Month from September 15 to October 15, by celebrating the histories, cultures, and contributions of American citizens whose ancestors came from Spain, Mexico, the Caribbean and
Central and South America.
Did you know?
Hispanics refers to a person who is from, or a descendant of someone who is from, a Spanish-speaking country. Latino/a or Latinx refers to a person who is from, or a descendant of someone who is from, a country in Latin
America.
Hispanic Activities to Try
Enjoy a classic Latin American dish (Venezuelan arepa, Pupusa, and Seafood Paella).
Support a Hispanic or Latino-owned business.
Take a dance class (Mambo, Rumba, Cha-Cha, or Flamenco).
Visit a museum highlighting Hispanic and Latino culture.
Listen to some Spanish and Latino podcasts.
Learn about Mexican Independence Day.
oMake a playlist of Hispanic artists (Jennifer Lopez, Camila Cabello, Rosalia, and Ricky Martin).
Symbols of Support
Spanish Cuisines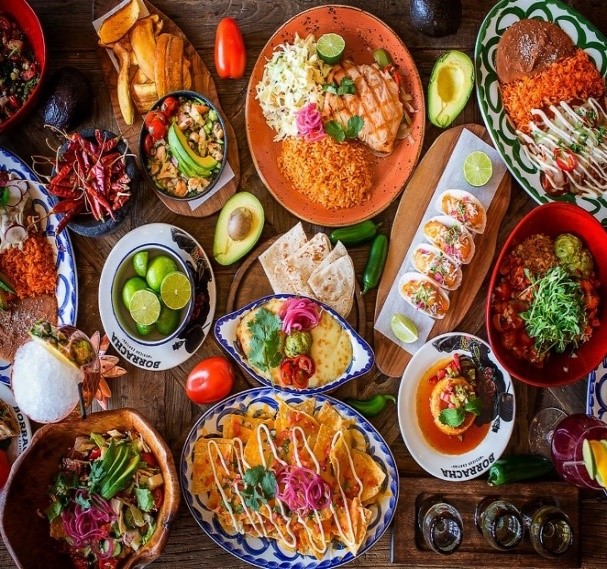 Spanish Dances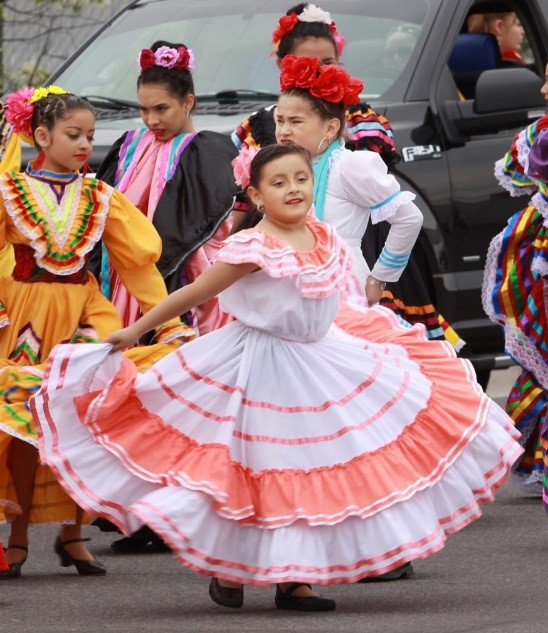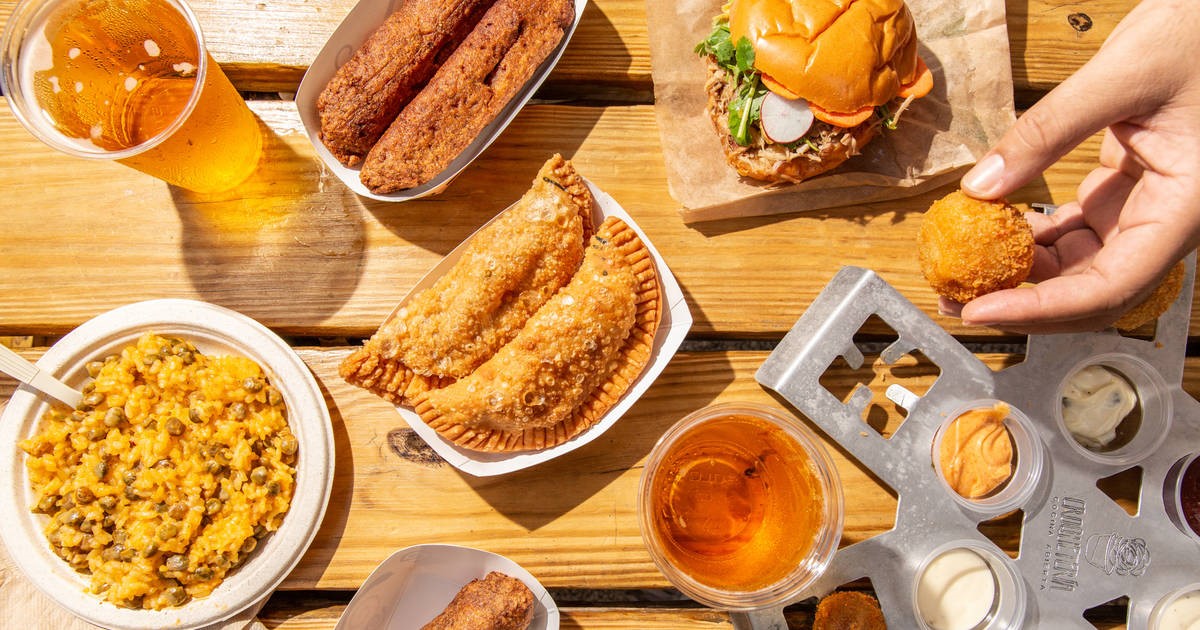 Positive Quote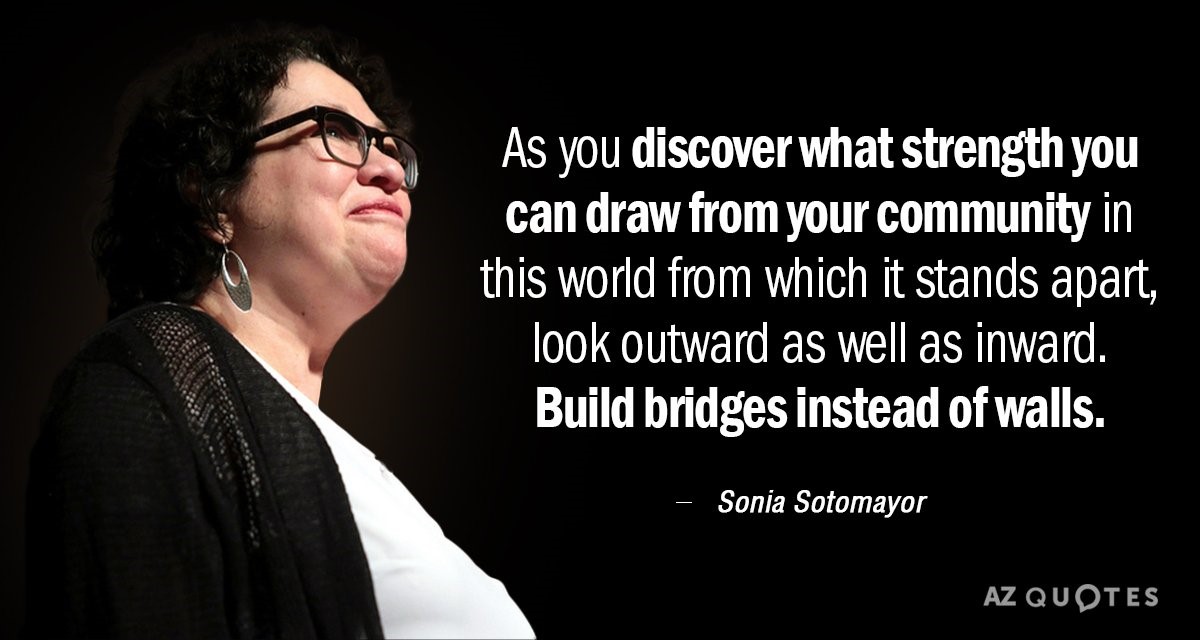 Health and Wellness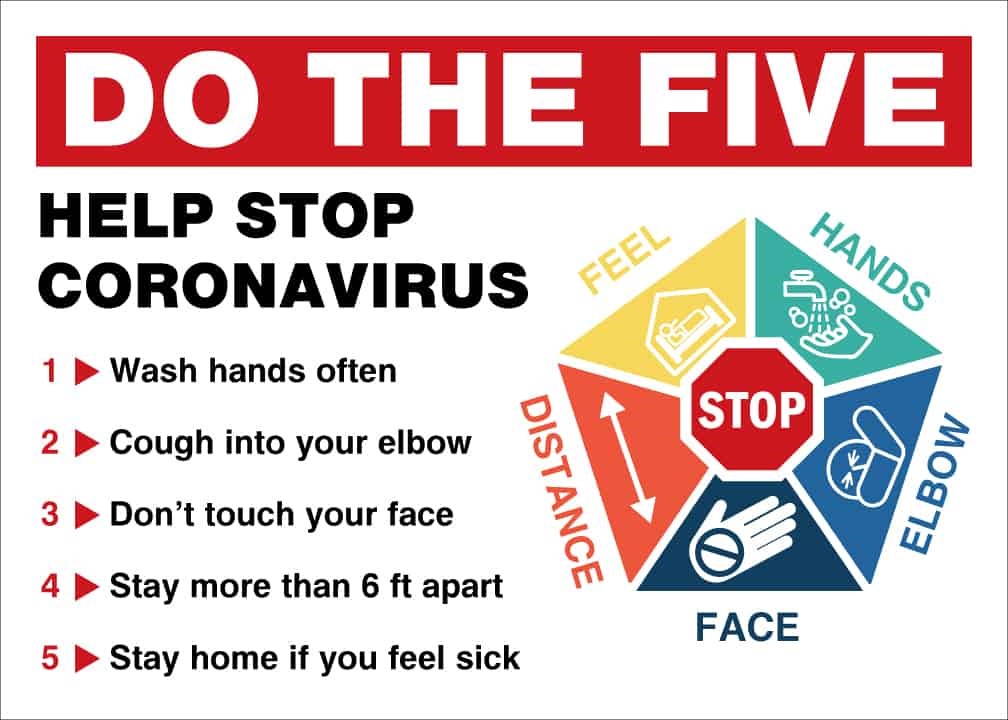 Covid- 19 Updates
Delta Variant
The Delta Variant causes more infections and spreads faster than early forms of the COVID-19 virus. It might cause more severe illness than previous strains in unvaccinated people.
Vaccines continue to be highly effective at preventing hospitalization and death, including against this variant.
Fully vaccinated people with breakthrough infections from this variant appear to be infectious for a shorter period.
Get vaccinated and wear masks indoors in public spaces to reduce the spread of this variant.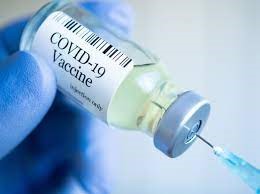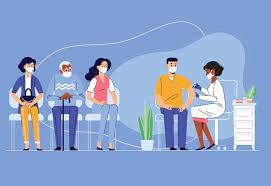 Authorized and Recommended Vaccines
Currently, three vaccines are authorized and recommended in the United States to prevent COVID-19:
Pfizer-BioNTech vaccine is recommended for people 12 years and older.
Moderna vaccine
is recommended for people aged 18 years and older.
J&J/Janssen COVID-19 Vaccine is recommended for people 18 years and older.
Find vaccines near you!
You can get most recommended vaccines at your doctor's office, and many recommended vaccines are also available at local pharmacies, health centers, health departments, and travel clinics. Lastly, you can text your zip code to 438829 or
call 1-800-232-0233 (cdc.gov, 2021).
What's New?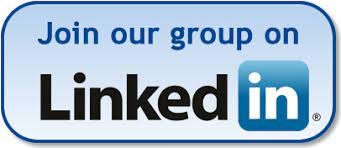 Due to the National Labor Shortage, WES is expanding our recruiting strategy to attract and retain new talent to our organization. We are hoping our WES staff members will support by following our WES Linked in page and sharing our post
about our position openings with individuals in your network.
LinkedIn is the biggest social platform which caters directly to business professionals. As a team, we'll be able to reach hundreds or thousands of people who may be interested in the opportunity to grow professionally with WES.
See you on LinkedIn!
www.linkedin.com/in/wes-health-system-4376b293
WES Announcements!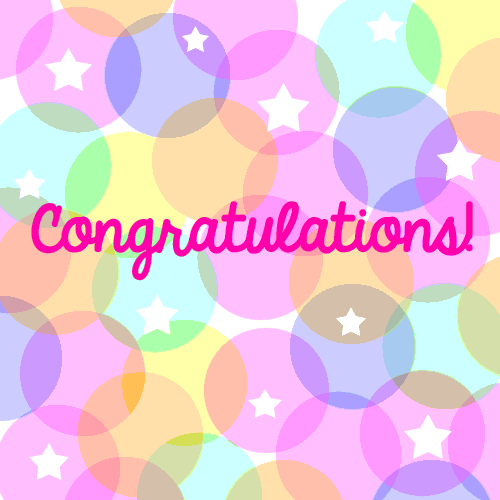 The following employees were recently promoted
Cherry, Gregory-Supervisor
Clark, Lekeshia– Eligibility Specialist
Colon, Antoinette– Acting Human Resources Director
Hamilton, Faheesa– Intake Specialist Coordinator
Kelly, Patricia– Assistant Controller
Rivers, C Delois– Clinician
White, Cassandra– Accounting Manager

We're excited about the new members added to the WES team.
Visnesky, Nichole– Psychiatric Rehabilitation Specialist
Gilbert, TyLeshia– Crisis Mobile Clinician
Mapp, Deniesha– Program Support Specialist
Rodriguez, Yanieliz– Behavioral Health Technician
Rodgers, Brittnee– Therapeutic Visitation Monitor
Waters, Terrell– Therapist III
King, Gregory– Group Supervisor
Powell, LaTania– Group Supervisor
Dunlap, Colette– Clinician
Holguin, Jessica– Program Support Specialist
Jones, Shareef– Mobile Assessment Technician
Warrick, Mariah– Receptionist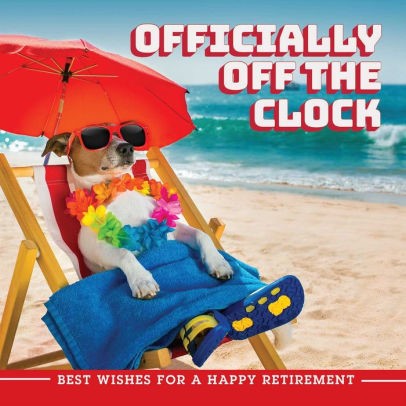 John Lockard

Employee Spotlight
We would like to take the time to congratulate and acknowledge the tremendous success you have achieved. Pat and Cassandra have worked together at WES for over 20 years and were recently both promoted! Wow!
Patricia Kelly and Cassandra White welcome to the spotlight!!!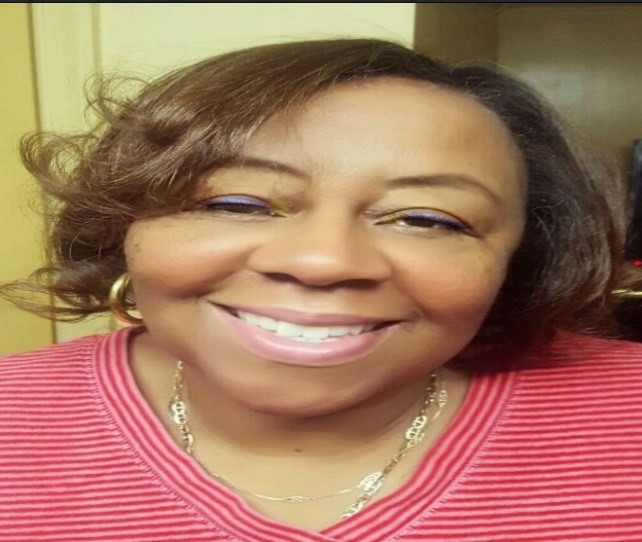 Patricia Kelly
Patricia Kelly (Pat) came to WES in September 1997 and was hired in the Fiscal Department. Pat's first position at WES was Staff Accountant and was promoted to Accounting Manager. She recently received another promotion as the Assistant
Controller. Pat attained a Bachelor of Science degree from Cheyney State University. She describes her job as interesting, busy, and essential.
Pat's Advice:
My advice to anyone is that you must be dedicated and have a passion for your job. One of the greatext feelings I have at the end of the workday, is that I have accomplished my mission for the day.
Somethings to About Know Pat:
Pre-pandemic she loved going to concerts and shows. Pat is also on the Board of Stewards at St. John AME Church. She is also an avid Philadelphia sports fan. Pat proclaims she has met many interesting people during her 24 years at WES.
Pat Quotes:
"Overall, the Wes family is unique and special to me".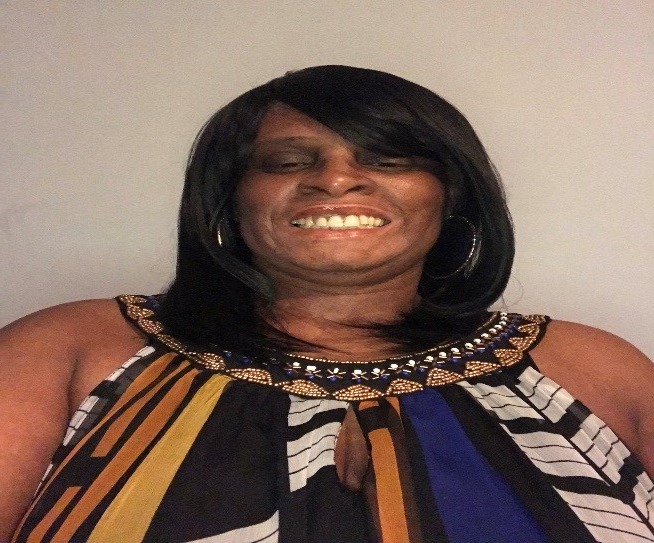 Cassandra White
Cassandra White came to WES from a Temporary Agency, and she became a full-time temporary employee in November 1998. In March 1999, Cassandra became a full-time employee and has since received 3 promotions during her employment at WES.
Cassandra's Advice:
I encourage everyone to set your goals and strive to accomplish those goals. Persistence and confidence should take priority over negativity. Stay motivated, determined, consistent and excited about wanting the best for your life.
Living, laughing, and loving are the essentials to maintaining a healthy life. So, encourage yourself that you will progress and prosper with great success on your journey through life.
Somethings to About Know Cassandra:
Cassandra loves to dance, sing, and act. She is a faithful football fan. She also loves gymnastics, cheerleading, and exercising. Cassandra has a passion for working with children, of all ages, and engaging in various activities which
promote happiness. She also enjoys working with people and resolving serious matters. Math has always been a favorite subject for Cassandra.
Cassandra Quotes:
"I love working with numbers".

Employee Anniversary
Congratulations on achieving your employee anniversary. WES truly appreciates and admire your hard work and dedication. Let's celebrate Staff Who Achieved Their 5, 10, 20, or 25 Years of Service Milestone! Anniversary dates
ranges from January to September 2021.
Five Years of Service
Rivera, Willie
Crump, Ja'Nae
Lee, Jacqueline
Henderson, Deborah
Jefferson, Brandi
Medina, Alen
Castellanos, Emanuel
Taylor, Kahree
KGray-Johnson, Lynette
Ranson, Lloyd
Ten Years of Service
Cowell, Ivon
Schlear, Michael
Jeannot, Robinson
Fifteen Years of Service
Mitchell, Wayne
Singletary, Tyrone
Twenty Years of Service
McMoore, Wardell
Santiago, Iliana
Harris, Maurice
Employee Anniversary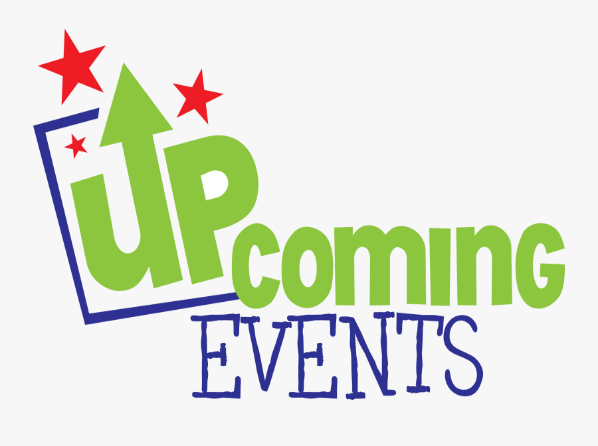 Daily Events
4th World Beard Day
6th Read a Book Day
6th Labor Day
8th Star Trek Day
9th Teddy Bear Day
11th Patriot Day
12th-18th Healthcare Environmental Services Week
12th-18th International Housekeepers Week
12th-18th Truck Driver Appreciation Week
12th– National Grandparents Day
18th World Cleanup Day
19th-25th Surgical Technologists Week
22nd– Fall Begins
26th HR Professionals Day
29th World Heart Day
Monthly Events
Back to School Month
Campus Safety Awareness Month
Suicide Prevention Month
Friendship Month
Childhood Cancer Awareness Month
Ovarian Cancer Awareness Month